Woodwork Institute is excited to announce a partnership with Sustainable Northwest to provide WI Affiliates streamlined, affordable FSC certification.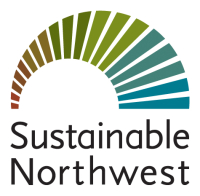 Sustainable Northwest provides a unique group certification program. In its group program, member businesses see an FSC auditor less than once every five years. The arrangement relies on a group manager who provides annual on-site technical assistance, FSC templates, example documents, and ongoing access to professional support. The structure ensures less hassle and more help.
Woodwork Institute's new partnership with Sustainable Northwest means involvement in certified wood projects is not only easier but also discounted 15%.
Benefits for Participating WI Affiliates
Cost – Save $2,000 a year on average.
Reduced Stress – See an auditor only once every five years.
Time Savings – Receive on-site technical support, example documents, and approved system templates. Built-in support saves participants an average of 20 hours a year in staff time.
Market Access — Participants in the program sold $11 million dollars in certified product last year.
Product Value — Increase your product's LEED value. Being certified allows LEED projects to calculate their MRc7 point using your output product value vs. input material value.
Best Practice – Increasingly LEED professionals require fabricators to be FSC certified.
Cost
Cost is based on gross annual wood product sales per the scale below, plus a $350 assessment fee the first year:
$0-50K = $425
$50-500K = $850
$500K-1M =$1275
$1-3M = $1,700
$3-5M = $2,125
These prices reflect the Woodworking Institute's 15% discount.
Help can be provided in calculating "wood product sales" if you have projects with significant non-wood components.
Businesses with existing FSC certification are welcome to participate in this new benefit program. Certified businesses can receive group program support by scheduling a visit with Sustainable Northwest prior to their existing certificate's anniversary date.
Sustainable Northwest is the oldest group certification program in the U.S., the only non-profit group program, and the only group program based in the Western U.S.
For more information on this new program exclusively for WI Affiliates, click here or contact Paul Vanderford of Sustainable Northwest at 503-730-9434.